⟨

Back to hub
Financial
intranet guide
Make your business a place where employees want to work (and members want to bank)
We've heard a lot of stories. Stories of poorly connected workplaces with hiring challenges, communication issues, disengaged employees, and high turnover rates.
The organizations in these stories often focused closely on the external customer experience, but forgot to attend to internal employee experiences—or they simply didn't know how.
Then they found out about modern intranets, and after doing their research, they discovered the Jostle® intranet. Now, they're successfully using the Jostle intranet to connect employees across locations, build enviable company cultures, and engage employees.
Their stories have happy endings. Find out if the Jostle intranet can do the same for you.
"The Jostle intranet has provided us with a fun and engaging way to share news, connect employees, and most importantly celebrate and recognize achievements like we have never been able to do before."
Allison M.C. Maertens
Marketing Director at Hawaii State Federal Credit Union
---
Problem:
"Important company info and documents don't reach employees reliably."
Answer:
People often don't open or read emails because they get so many irrelevant correspondences. Using an effective and engaging tool makes it easy to update, save, and share news and documents.
How Jostle achieves this: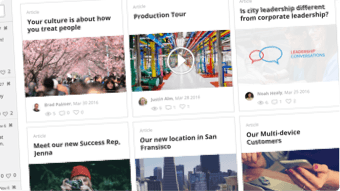 NEWS is Jostle's central hub. A place for leadership to post updates, publish articles, and ensure they're read with the 'sign-off' feature (when needed). People can also add comments and ask questions.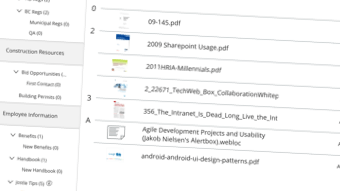 In LIBRARY it's easy to file and find documents. You can have multiple Librarians, which means relevant people are responsible for their own corner of the LIBRARY (eg. Sales are in charge of the Sales collateral).
Customer Experience:
"The Jostle intranet had the unique ability to clarify our overall organization and help us with internal communication."
Patti Bridal
Director, Corporate Services, City of Vernon
---
Problem:
"How do I reduce turnover and retain good talent?"
Answer:
Benefits, salary, and perks will work to an extent. Beyond that, people are looking for a good corporate culture and better recognition.
How Jostle achieves this: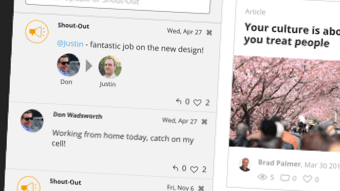 Jostle makes it easy to surface your company culture by connecting people and giving them a voice through the live-stream Activity feed, NEWS articles, Discussions, and Comments.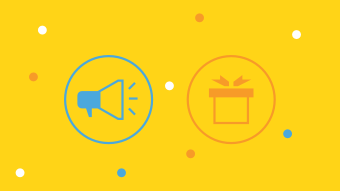 Peers can recognize each other with Shouts-Outs in the company-wide Activity feed or give each other micro-bonuses. Good work isn't missed and people are encouraged to continue doing it!
Customer Experience:
"

Staff are now taking the time to praise one another and reach out for colleague feedback on topics they never thought to before.

"
Benjamin Jackson
Director of Communications, Catch the Fire
---
Problem:
"We struggle with communication between different branches."
Answer:
Getting people together physically is challenging, costly, and often not that effective. Make it easier for people to connect daily with a shared online space, rich communication tools, and weekly video calls.
How Jostle achieves this: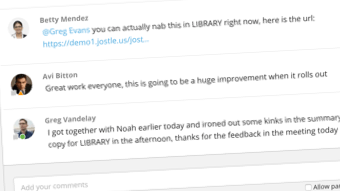 DISCUSSIONS is a useful chat feature in Jostle. You can use it to chat one-to-one, as a team, or across the company. It's an easy way to connect everyone and keep people informed. Every shared file and link is saved in the chat's neat drop-down lists.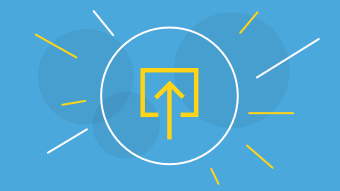 Anyone using Jostle can post a NEWS Article, and use them to share updates from their team, best practices, or feedback from monthly meetings. This is a great way to share knowledge and develop a stronger community.
Customer Experience:
"

We now have a central "go to" place for all staff to access at anytime, even on the go with the Jostle app. It has allowed us to share and celebrate successes, and encourage team work.

"
Katherine Bell
Brand Ambassador, Pure
---
Problem:
"Our growth/merger is negatively impacting morale and operations."
Answer:
Growing pains are common, but not addressing them appropriately can have harmful repercussions. Fortify your efforts with a communication tool that gives employees a voice and a way to connect with new peers. It's also a great way to reinforce brand values and be as transparent as possible.
How Jostle achieves this: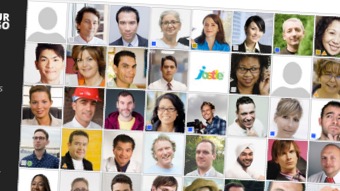 The PEOPLE view in Jostle is a great directory for finding out more about your colleagues—it has everything from their photo and contact details to a personal bio.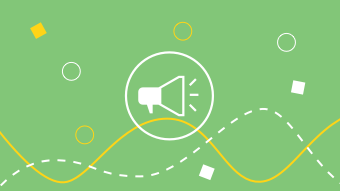 You can plug your brand values into Jostle, which everyone can reinforce with Shout-Outs and Activity updates. Also, leadership can share updates via NEWS Articles with the entire organization.
Customer Experience:
"

The Jostle intranet provides the energy and alignment that is key to driving our rapid growth.

"
Nick Tolley
CEO & Founder, Harris+Hoole
---
Want to see Jostle in action?
---